Essential Oils are a big part of my life! And now, I want to share them with you!
I have used Essential oils for about 20 years and I currently use doTERRA essential oils due to the quality I haven't found anywhere else!
I use Essential oils to replace toxic cleaners, in my skin care products, as an air freshener and when I'm not feeling well.
Toxins are everywhere, so imagine if you had a little magic bottle to replace the toxins in your life. Essential Oils could be just what you are looking for! If you are looking to live a more natural life, reduce toxins, boost your energy, and support your health with healthy, natural alternatives, then keep reading!
If you are not yet familiar with Essential Oils, then this will be a short lesson with some simple tips to get you started. I also have some free courses as well! You can view my online Essential Oil courses here: Detox with Essential Oils, Clean with Essential Oils and Cooking with Essential Oils.
WHAT ARE ESSENTIAL OILS?
If you have ever enjoyed the scent of a rose, you've experienced the aromatic qualities of essential oils. These naturally occurring, volatile aromatic compounds are found in the seeds, bark, stems, roots, flowers, and other parts of plants. Essential oils provide plants with protection against environmental threats and play a role in plant pollination. In addition to their intrinsic benefits to plants and being beautifully fragrant to people, essential oils have long been used for food preparation, beauty treatment, and health-care practices.
Essential Oils are safe and effective when used properly!
You can use Essential Oils in your toxic free home SO many ways.
Here's a few Ways that I use them:
I clean my bathroom with a mixture of Essential Oils, vinegar and water! It looks and smells super clean and fresh after!

I clean my kitchen with a similar mixture as above, and also to polish my sink, and the fridge and use a mixture of Essential Oils and baking soda in the fridge.

I use as an air freshener by putting essential oils into a diffuser. The diffuser just has water and Essential Oils and you can move into whichever you room you like, and change the scent out as often as you want. This is a great replacement to the chemical sprays that are used in many homes and offices.

In my dryer with wool dryer balls instead of toxic dryer sheets. I change the scent out depending if its bedsheets, towels or clothes and love to have fresh smelling laundry with my choice of scent!

In my skin care products. I make body moisturizers, face serums, hair masks and more by mixing with other natural oils such as coconut oil.
Want to learn more about some of my personal favorite Essential Oils? Its hard to pick favorites... but here are a few that I use on a very regular basis.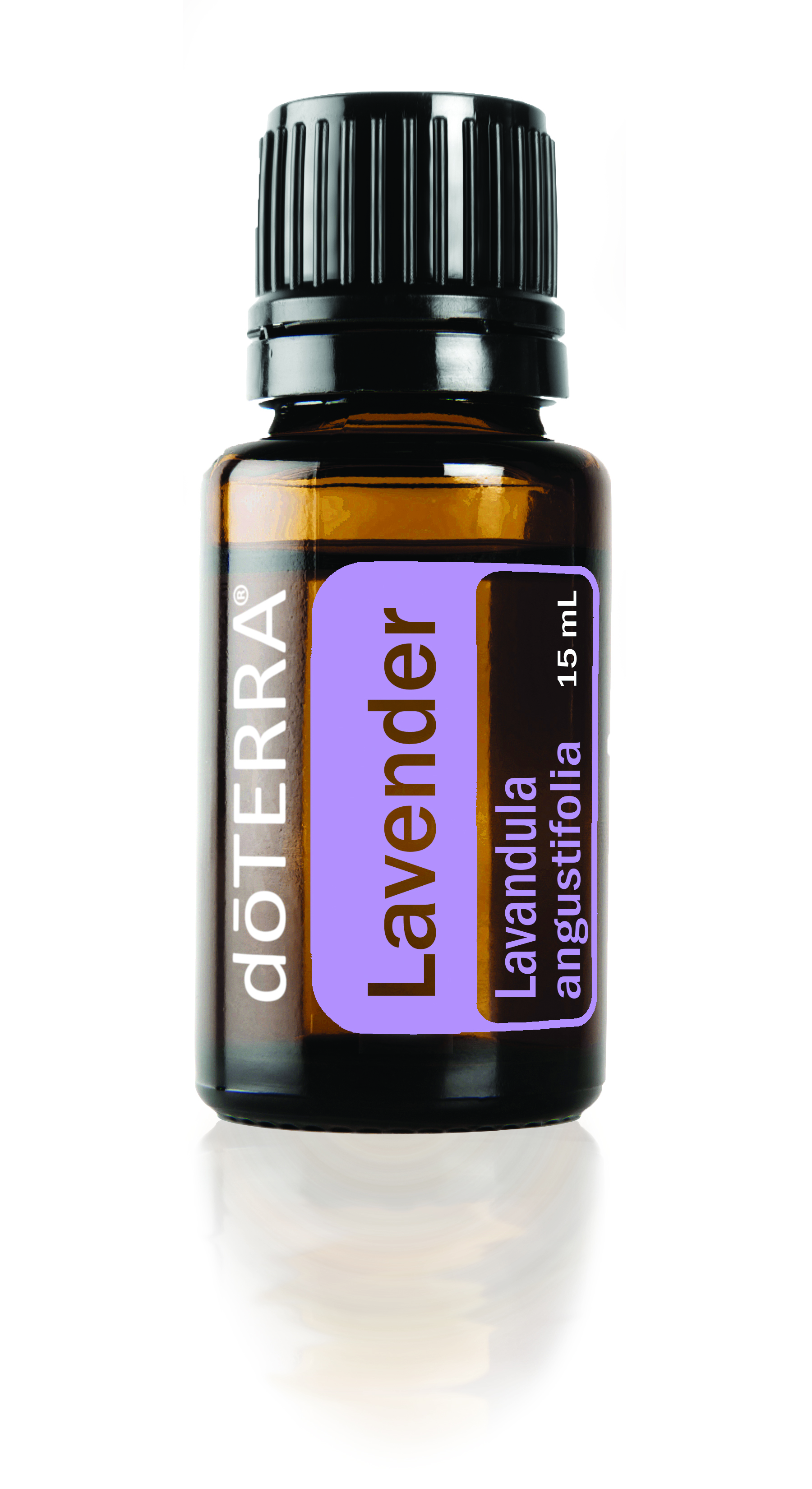 Lavender Essential Oil has calming and relaxing properties that promote peaceful sleep and ease feelings of tension. Lavender has a light, floral scent that can soothe your skin and your mind.*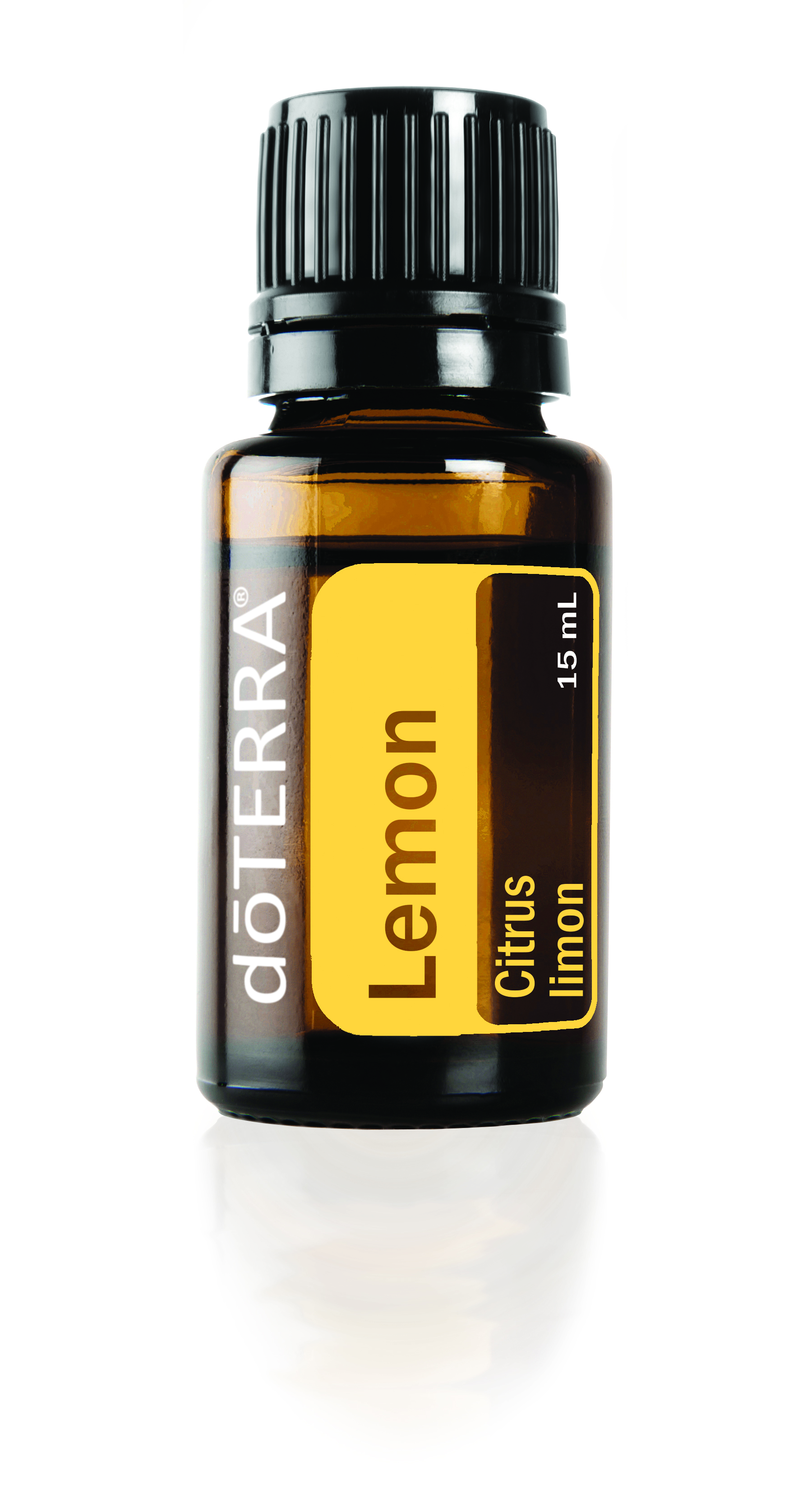 Lemon Essential Oil is one of the best selling Essential Oils at doTERRA. You can use it for cleaning and purifying your home. It naturally cleanses the body and cleansing, purifying and aids in digestion. It supports healthy respiratory function and promotes a positive mood.*
Have you ever been into a Eucalyptus steam room at a spa? It smells so amazing! Eucalyptus Essential Oil is great to clear the mind, clear your breathing and promote feelings of relaxation. It can also be used to clean surfaces and the air.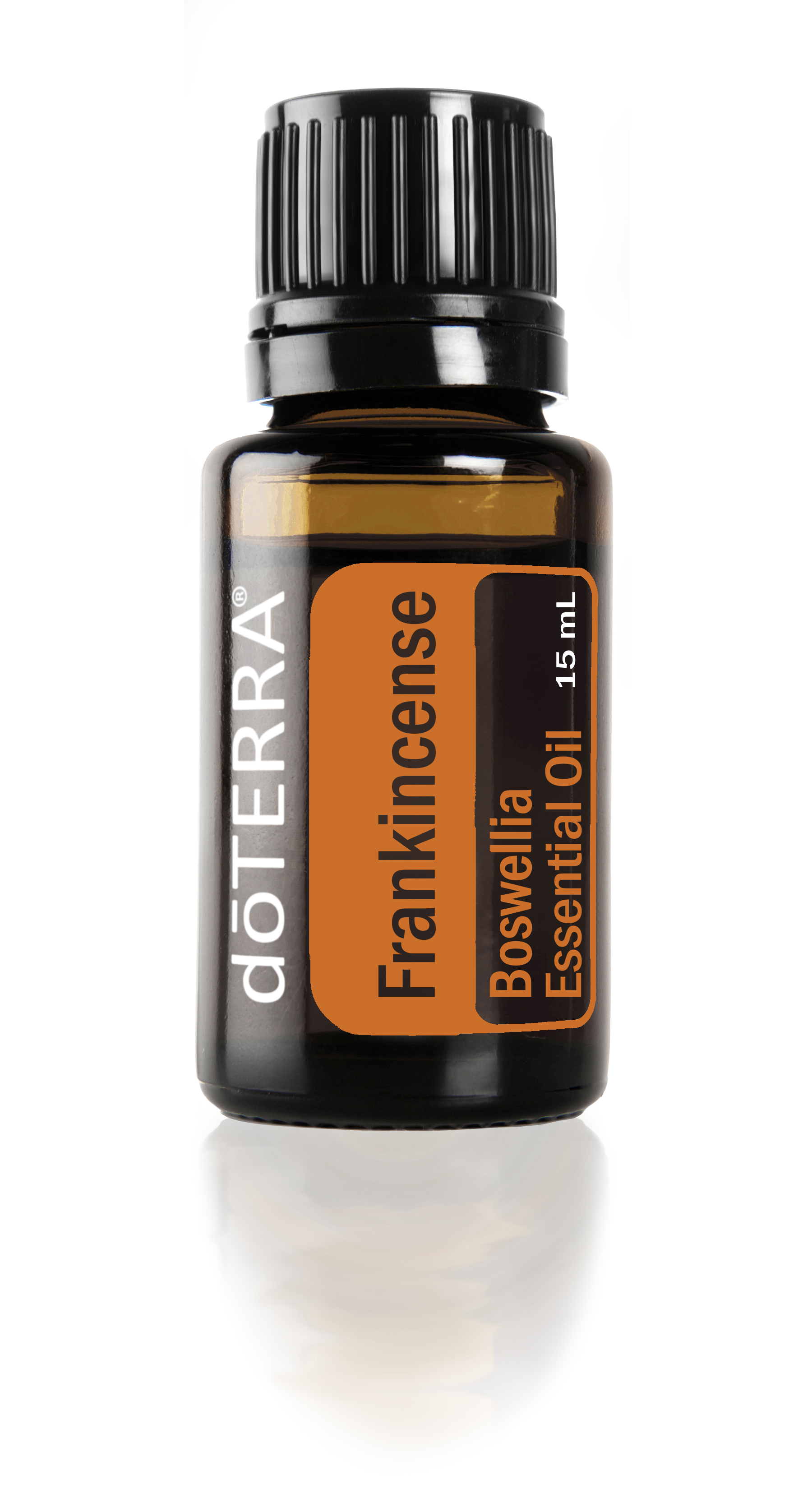 Frankincense Essential Oil
Frankincense is known as the "King of Oils". Frankincense promotes feelings of peace, relaxation, satisfaction, and overall wellness as well as Supports healthy immune, nervous, and digestive function.*
Peppermint Essential Oil is often described as Cooling, Minty and Fresh! It helps alleviate occasional stomach upset and promotes healthy respiratory function. There are so many ways to use this oil and it smells fantastic!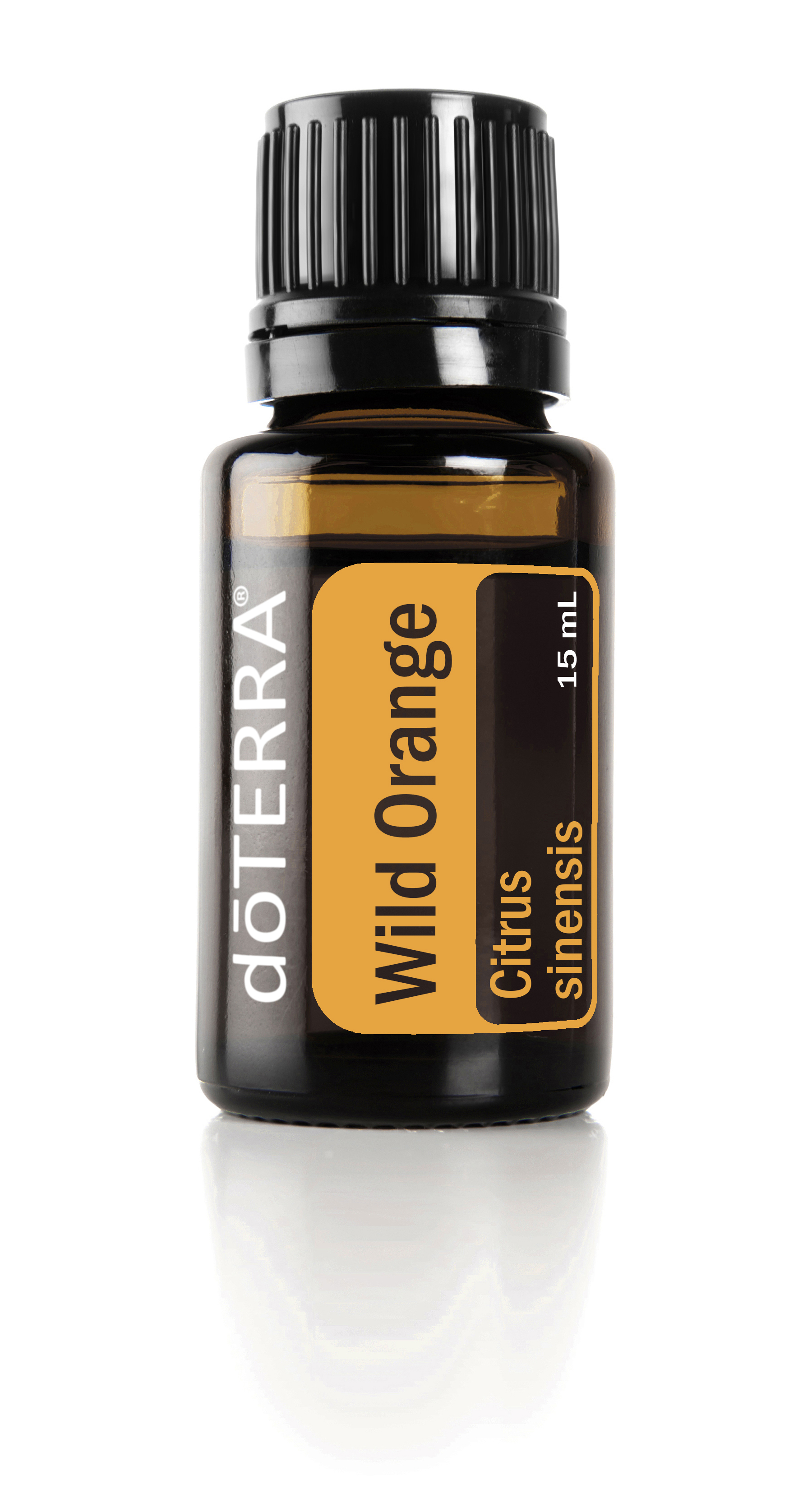 Wild Orange Essential Oil
Wild Orange Essential Oil has a sweet, fresh, citrus scent. It supports healthy immune function, is a powerful cleanser and purifying agent and is uplifting to the mind and body*
DigestZen is a wonderful companion to aid in the digestion of food, soothe occasional upset stomachs, and reduce uncomfortable gas and bloating.*
doTERRA On Guard is a powerful proprietary blend that supports healthy immune function* and contains cleansing properties.
Visit my online store to purchase your single Essential oils, oil blends, oil kits and more.
Learn how to save 25% off the retail price
of the best therapeutic-grade essential oils
HOW DO I USE ESSENTIAL OILS?
Essential oils are used for a very wide range of emotional and physical wellness applications. They can be used a single oil at a time or in complex blends in one of three methods:
AROMATIC
Certain essential oils, when diffused, can be very stimulating, while others can be calming and soothing. Diffusing essential oils can also cleanse and purify the air of unwanted odors.
Aromatic Uses For Essential Oils Include:
Apply oil to a cotton ball and place in the air vents of your vehicle
Mix oils in a spray bottle with water and mist over furniture, carpet, or linens
Add oil to a batch of laundry or to dryer sheets
Use in household surface cleaners
TOPICAL
Essential oils are easily absorbed by the skin and can be safely applied topically. Mix 1-2 drops with a teaspoon of coconut oil to dilute before putting on your skin in case of sensitivity.
Beneficial Areas You Can Apply Essential Oils
Neck
Forehead and temples
Chest and abdomen
Arms, legs, bottom of feet
Other Effective Methods of Topical Application
Add a few drops of oil to a warm bath
Make a hot or cold compress by soaking a towel or cloth in water, adding essential oils, and then applying to the desired area
Add oil to a lotion or moisturizer and then apply to skin
Sensitive Areas to be Avoided:
Some facial areas, such as the skin around the eyes
Eyes and inner ears
Broken, damaged, or otherwise injured skin
INTERNAL
Certain essential oils have a rich culinary history and can be used as dietary supplements for targeted wellness.
Essential oils are both exciting and promising when it comes to taking care of your own and your family's health. Whether you're applying essential oils topically, enjoying the aromatic benefits through diffusing, or taking essential oils internally, the positive effects of essential oils are boundless.
That's why you'll want to ensure that the essential oils you are using are capable of delivering on their promise. You'll want to make sure that you are choosing essential oils for their potency and their purity.
Proper dosing according to labeling recommendations and other professional guidelines should be strictly followed to avoid toxicity.
Effective Methods of Internal Application
Use oils in recipes for cooking or baking to replace fresh or dried herbs and spices
Remember that essential oils are much more potent than dried or fresh herbs and spices, so start with a very small amount
For more potent oils, it may be better to administer them by toothpicks (dip the end of a clean toothpick into the oil and then add to the food) rather than drops
Add essential oils to water, smoothies, milk, tea, or other drinks
Take essential oils internally in a veggie capsule or add to a small amount of applesauce or yogurt
Do you already LOVE Essential Oils? Do you Want to turn your passion into a profitable business?
If you are nodding your head, or even kind of like the idea, then keep reading!
If we don't know each other very well yet, my name is Gaylene Gomez and I'm a proud doTerra Wellness Advocate. I have been using doTERRA Essential Oils for 2 years and and am looking for health-minded people to join my growing team.
I'm the owner of Compass Rose Nutrition and Wellness and a Certified Holistic Nutrition Consultant. I help women beat the bloat and boost their energy with healthy eating and essential oils.
A healthy life can not be achieved by diet alone. We need to also sleep well, exercise, eat whole foods and reduce the toxins in our life. My goal is to help women live a more natural life and boost their energy and feel great again!
As a member of my team, you'll receive:
Private 1:1 help from me to get started, and to continue to grow your business
25% off the retail price of all doTERRA Essential Oils and products (lots of great birthday gifts too if you want to shop inside your own store)
Your very own website which you can share with your family, friends and online such as facebook.
Access to our private business building Facebook group, where you can learn from others building a doTERRA business and ask questions 24 hours a day.
Access to materials I have created for done for you programs, social media posts and lead magnets if you want to build your business online.
doTERRA has given us tons more resources, class materials, photos and programs to use for our doTERRA business.
Including doTERRA into my current business has given me the opportunity keep my home as non-toxic as possible while sharing my love for natural wellness with others and making money.
If you're ready to:
Empower others to support their bodies naturally
Save money on natural health solutions
Have the ability to earn passive income from your passion
Change lives with the power of essential oils
Then I would LOVE you to JOIN MY TEAM.
You can get started right away by completing this form below. Joining is simple!
Read through these two options, and see which one sounds like a better fit for you.
Sign up for a wholesale account
By enrolling with a wholesale membership you get access to all the discounts, perks and free products as mentioned above, but you will not be selling doTERRA as a business but you'll save a ton of money on oils for your personal use (25% off retail!).
There are no minimums or obligations
You will get access to the Loyalty Rewards Program which earns you credit toward free products (and adds up quickly to get free product in no time!)
Sign up for a Wellness Advocate Account
You get all the info above PLUS my mentorship to help you build your business.
You have the option to sell products and earn passive income sharing your passion.
How to get your new doTERRa account:
Signing up for your account requires a $35 once a year investment and choose your (Introductory Essential Oil Packet) Essential Oils upon checkout, OR choose an Enrollment Kit and the $35 join fee is waived.
Head over to my Virtual Office by clicking here: doTERRA Essential Oils
Enter your language and country (we ship worldwide!), and click "Continue"
Select "Wholesale Prices" OR "Wellness Advocate", and click "Continue"
Fill out the form with your personal information, shipping information, and contact information.
The "Enroller ID" and "Sponsor ID" boxes should already be filled in for you, but if not, enter "3181278" into both boxes to ensure that you join my team and receive my support.
Select your Timezone and create your own password.
Agree to the Terms and Conditions, and click "Continue"
Select your initial order. Choose one of these two options: the $35 Introductory Essential Oil packet plus any products you'd like to purchase a la carte, OR choose an Enrollment Kit and waive the $35 fee. Enrollment Kits offer a better value for your money. A great choice for absolute beginners who want to try out essential oils is the Essentials Kit, which comes with a diffuser, and some of the most popular Essential Oils to get you started. You can always choose a larger or smaller kit - whatever works for you.
Set up your optional Loyalty Rewards. Joining this program gives you the opportunity to save a LOT of money. When you order regularly, Loyalty Rewards gives you back the free product and product credit every month. You'll learn more about this through my mentorship and training, but don't miss out on the huge savings!
Done? Great! that's it!
Welcome to my team!
What's next? You'll receive an enrollment email from me within minutes with all of the information you need to login to your Virtual Office and start using essential oils.
I will also be in touch by email with a bit more information, your invites to my private Facebook group and we can set up a time to chat to get you started with your oils once they arrive. I can't wait to share this journey with you!
If you have any questions, or run into any problems getting started, you can contact me here: Contact Me
I would love to hear from you, remember try out those FREE classes I shared at the top of the post, and stay in touch so I can help you on your journey with Essential Oils.
I'm excited to help you on your journey to a more natural lifestyle! I look forward to chatting with you soon.
Gaylene Gomez, NNCP, C.H.N.
Want to save this for later? Click image below to pin it!
COMPASS ROSE NUTRITION AND WELLNESS- DISCLAIMER
Information on this website is for the purpose of sharing information only. It is not intended for diagnosis or treatment, nor is it a substitute for consultation with a medical doctor or health care professional. Readers are encouraged to investigate all ideas, products and/or services before committing to them. Authors will not be held responsible for any adverse consequences resulting from the use of any information on this website.
This information is being provided to you for educational and information purposes only. It is being provided to you to educate you about nutrition and healthy eating and as a self help tool for your own use. It is not intended to diagnose or provide medical advice. This information is to be used at your own risk based on your own judgement.
Products are provided without any warranties or guarantees. We make no warranties of any kind, either express or implied, including warranties of merchantability and fitness for a particular purpose. Products, Essential Oils and Supplements are to be used at your own risk based on your own judgement.
*These statements have not been evaluated by the Food and Drug Administration. This product is not intended to diagnose, treat, cure, or prevent any disease.